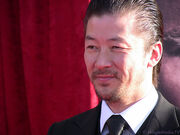 This is the sequel to Blade: Immortality, featuring Deacon Frost, Hannibal King, Blade, Dracula and Xarus.
After the defeat of Morbius, The Midnight Sons parted ways, and it was just Hannibal King, and Blade.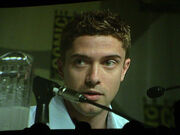 But, Deacon Frost returns to revive Dracula, and his son, Xarus. Deacon offers to be Dracula's servant, and the two battle Blade and Hannibal King.
Idris Elba - Blade
Thomas Jane - Hannibal King
Ed Harris - Deacon Frost
Tadanabou Asano - Dracula
Topher Grace - Xarus